Understanding the Different Types of SFP Modules
There are many different types of SFP modules available today, so what makes them different and how do you know which one is best for you? This guide will explain them all.
SFP modules have a wide range of applications and can be used with most modern networks. Most fall into four main categories: cable type, transmission range, transmission rate, and application.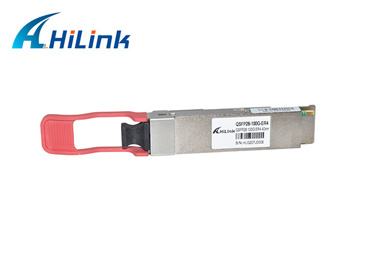 100G 40KM QSFP28 ER4
Cable Types
SFP modules can work over both optical fiber and copper wire. Depending on the type of fiber, SFP transceivers can be divided into single-mode SFPs, which work with single-mode fiber, and multimode SFPs, which work with multimode fiber.
XBASE-T is the IEEE standard that defines the requirement for sending information on unshielded twisted-pair cabling and defines various aspects of running Ethernet on this cabling. You will primarily find SFP modules are 1000base-T SFPs for a 1Gb network.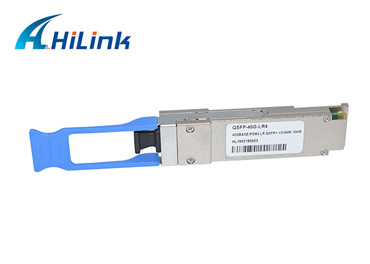 40G 10KM QSFP+ LR4
Transmission range
For shorter distances, multimode SFPs offer a cheaper and optimal solution. The most common multimode SFPs are 850nm wavelengths, up to 550 meters. If an extended multimode transmission distance is required, 1310nm wavelengths are also available for a maximum transmission distance of 2km.
For longer distances, single-mode SFPs can transmit anywhere from 10km to 200km. The standard 1310nm LX SFP can reach 10km and the extended 1310nm EX SFP can reach 40km; the standard 1550nm ZX SFP can reach 80km and the extended 1550nm ZX SFP can reach 160km; the transmission distance of BiDi SFP varies from 10km to 160km when using different wavelengths. The most common wavelength pairs for BiDi SFP are 1310nm/1550nm, 1310nm/1490nm, and 1510nm/1590nm, and the transmission distance is up to 200km when using multiplexed wavelengths (DWDM/CWDM).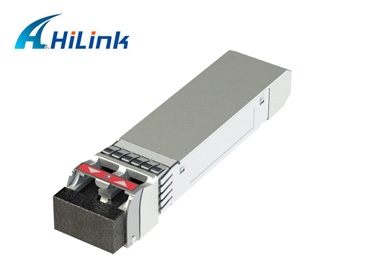 25GB SFP28 DWDM 20KM Transceiver
Transmission Rate
From Fast Ethernet to Gigabit Ethernet to 10Gb, 40Gb, 25Gb, and 100Gb Ethernet, the trend toward higher speeds and higher bandwidths has been unstoppable. Since the development of the SFP, modern advances have been added to the mix. Namely, SFP+ for 10 Gigabit, SFP28 for 25 Gigabit Ethernet, QSFP for 40 Gigabit Ethernet, and QSFP28 for 100G Gigabit Ethernet are now available.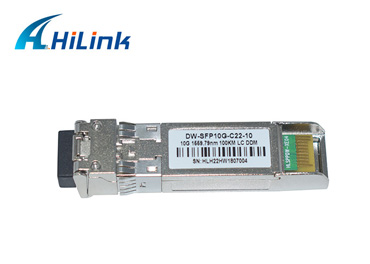 10G 100KM DWDM SFP+
Applications
HD audio/video transmission and reception, passive optical networks (PON), multiplexing, and simplex networks are also some of the most common applications for SFP modules.
3G-SDI video SFPs are designed to meet the high standard video transmission requirements in high definition (HD) environments.
PON SFPs are used for optical line terminals (OLTs) at central offices and optical network terminals/units (ONTs/ONUs) at subscriber premises.
CWDM SFPs and DWDM SFPs are used by telecom systems for long-distance transmission, allowing multiple signals to be transmitted simultaneously on a single fiber.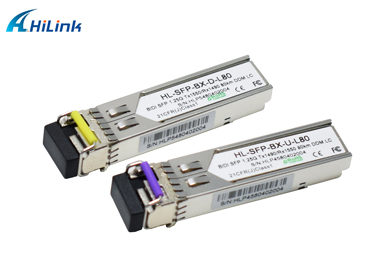 1.25G BIDI SFP 80KM
BIDI SFPs allow data to be sent and received over a single fiber to interconnected network devices such as network switches or routers, which allows users to simplify their cabling systems, increase network capacity and reduce costs.
Fibre Channel SFP is a high-speed network technology (typically operating at 1, 2, 4, 8, 16, 32, and 128 Gb/sec) used primarily to connect computer data storage to servers in SAN data center environments.
SONET/SDH SFP is compatible with SONET/SDH and ATM standards, which cover the standard data rate range from OC-3/STM-1 (155 Mbps) to OC-48/STM-16 (2488 Gbps) for multimode (MM), short-range (SR), medium-range (IR1), and long-range (LR1/LR2) applications.

Hilink is specialized in fiber optical products and networking solutions. Our main products are transceiver modules such as QSFP, QSFP28, CWDM/ DWDM SFP/XFP. Our networking solutions are including FWDM, DWDM CWDM OLP, MPO AAWG, etc.
We have a professional production line and staff, so we can get the goods ready in a short time. All the items are coming with certification, like RoHS CE FCC, CB TUV, and standard. We are committed to providing class 1 products and cost-effective solutions to create new values for our partners.
For more information about the fiber optical products, welcome to contact us today or request a quote.