FAQs on Using 100G QSFP28 in Data Centers
100G QSFP28 is designed to carry 100 Gigabit Ethernet, providing a high-density and high-speed solution for data centers and high-performance computing networks. What does QSFP28 refer to? How many types of QSFP28 transceivers are there in the market? Find answers in this article.
FAQs on 100G QSFP28 Definition and Types
Q1: What does QSFP28 stand for?
A: QSFP28 is abbreviated from Quad Small Form-Factor Pluggable 28. The 100G QSFP28, implemented with four channels of high-speed differential signals with data rates ranging from 25Gbps up to potentially 40Gbps, is designed for 100 Gigabit Ethernet, EDR InfiniBand, and 32G Fibre Channel.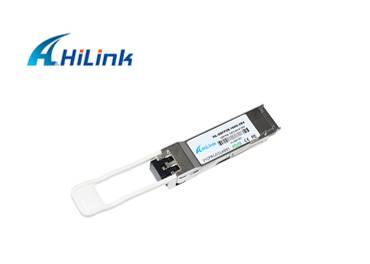 100G QSFP28
Q2: What is a 100G BiDi transceiver?
A: The 100G BiDi transceiver refers to the QSFP28 single-mode fiber bidirectional optical module applied to 100G Ethernet. Each optical port on the QSFP28 BiDi contains both a transmitter and receiver, transmitting and receiving data to/from interconnected network devices (like network switches or routers) at full-duplex 50Gbps via a single optical fiber. QSFP28 BiDi modules are high-quality solutions for data communication and interconnect applications with the lowest cost in infrastructure.
FAQs on 100G QSFP28 Applications
Q1: What is the operating temperature range of 100G QSFP28 transceivers?
A: The standard operating temperature range of the QSFP28 module commercial version is 0°C to 70°C and that of the industrial version is -40 to 85°C. Commercial version transceivers are generally applied. There are also some data centers that use 100G transceivers with operating temperatures ranging from 20°C to 50°C to reduce costs.
Q2: Are there any dual-rate 100G optical transceivers to avoid costly replacement when I upgrade?
A: Yes, there are 100G/112G and 40G/100G dual-rate modules. Hilink Technology QSFP-100/112G dual-rate transceiver is designed for use in 100GBASE Ethernet and 4x28G OTN client interfaces with low power consumption, ideal for telecom and 5G wireless network applications.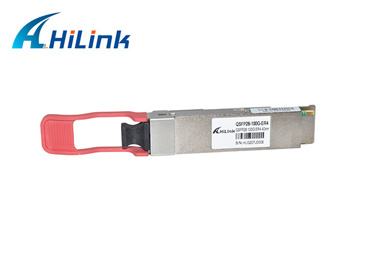 100G 40KM QSFP28 ER4
Q3: What are the applications of QSFP28 transceivers?
A: Based on different transmission distances, 100G QSFP28 can be applied in various scenarios such as interconnections between racks, switches, long-distance telecommunications, etc. To learn more: How to Choose the Right 100G QSFP28 Optical Transceivers?
FAQs on Using 100G QSFP28 in Data Centers
Q1: Can I use QSFP+ optics on QSFP28 ports?
A: Yes, 100G QSFP28 ports can generally take either QSFP+ or QSFP28 optics. QSFP28 transceivers have the same form factor as the QSFP+ optical modules, and a QSFP28 module can break out into either 4x 25G or 4x 10G lanes, which depends on the transceiver used. It means that QSFP+ optics can be used on the QSFP28 ports at a lower 40G speed. But QSFP28 modules can not be used on QSFP+ ports as the speed of the ports is lower than that of the optics used.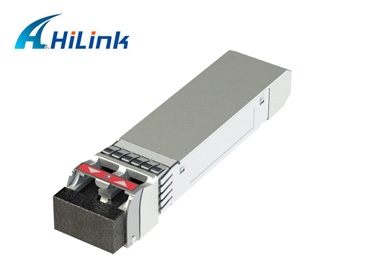 25GB SFP28 DWDM 20KM Transceiver
Q2: Can 100G QSFP28 interfaces interoperate with SR10 based 100GbE?
A: No. The QSFP28 form factor has just 4 electrical lanes, which is not enough to support 10 lanes of 10G electrical interface. A QSFP 100G can only support a 4x 10G or 4x 25G electrical interface, which can be used as 4x 10GbE or 4x 25GbE, but not 10x 10GbE. As a result, the 100G QSFP28 interfaces cannot interoperate with SR10 based 100GbE transceivers.
Q3: Can QSFP28 transceiver work with the CFP transceiver?
A: Yes, both are products of the Ethernet protocol and can interoperate with each other.
Q4: How to breakout 100G to 4x 25G?
A: A simple 100G to 4x 25G breakout connection can be made between one QSFP28 SR4 transceiver and four SFP28 transceivers with breakout cables. In addition to 100G transceivers, breakouts can also be implemented with AOCs or DACs.