OEM Optics vs Third-Party Transceivers: Which to Choose?
Third-party transceivers have been in the fibre optic transceiver market for many years. the topic of OEM (original equipment manufacturer) optical modules versus third-party transceivers has received a high level of attention. The compatibility, quality, and warranty of the optical modules are the main concerns of users when considering third party transceivers. However, there is both skepticism and praise for third-party compatible transceiver modules. So OEM optics vs. third-party transceivers: which to choose? Should we buy a third-party optical module? Take a look at the in-depth analysis below.
OEM optics vs. third-party transceivers: what's the difference?
Before deciding which type to choose, let's take a moment to understand what OEM optics are and what third-party transceivers are. OEM optics are original branded optics supplied by the original equipment manufacturer. A third party compatible optical module means that the optical transceiver is supplied by another supplier, rather than by the OEM, who can supply or manufacture the optics with the same specifications.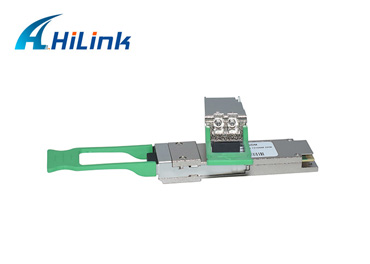 100G QSFP28 CWDM4
There is not much difference between OEM optics and third party transceiver modules, except that the manufacturers differ. The only difference is that OEM optics usually have a higher price tag because they claim to be of such high quality. In reality, OEMs do not produce their own optical modules. They buy them from suppliers who code and label them.
Does using a third party transceiver mean losing the equipment warranty?
Although third party optical modules are known for their low prices, some end users still have concerns about their quality and performance, particularly the perception that third party optical modules may void the OEM equipment warranty, which could result in customers losing technical support. Equipment manufacturers. This concern becomes even stronger when users are spending thousands of dollars on their network switches or other equipment. So the question arises: do third-party transceiver modules offer the same performance and quality standards as OEM optics?
Optical modules are standardised via SFP MSA (Multi Source Agreement), a subset of the SFF commitment, which means that there is not much difference between OEM optical modules and third party optical modules because of the same rules and standards.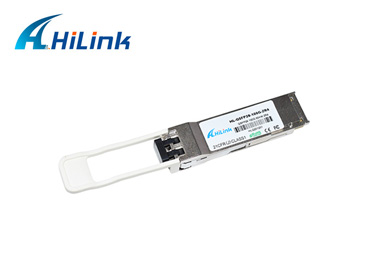 Hilink 100G QSFP28 ZR4 Optical Transceiver
If the equipment is defective, the supplier is obliged to honour the warranty terms as good third party optical modules are fully compliant with the MSA specification, unless it can be verified that the use of a third party optical module damaged the equipment. However, the fibre optic transceiver itself is unlikely to cause damage to the slots on the device.
OEM optics vs. third-party transceivers: how to choose?
Regardless of how expensive OEM optics are or how cost-effective third party transceivers are, the choice between OEM optics and third party transceivers is not a difficult one. It depends on what the user cares about. If compatibility and name brand are the primary parameters to be considered, then OEM optics are the more appropriate choice. If not, why not choose a compatible third party transceiver with greater flexibility?
In fact, there are many benefits to third-party transceivers beyond the low cost mentioned above. Read this article for more details on third party compatible transceiver modules: Are compatible modules better than OEM modules?
In addition, a reliable supplier is important when purchasing compatible third party optical modules.
Find a professional optical transceiver supplier
Shenzhen Hilink (HAILI LINK) Technology Co., Ltd. is specialized in fiber optical products and networking solutions. Our main products are transceiver modules such as QSFP, QSFP28, CWDM/ DWDM SFP/XFP. Our networking solutions are including FWDM, DWDM CWDM OLP, MPO AAWG, etc.
We have a professional production line and staff, so we can get the goods ready in a short time. All the items are coming with certification, like RoHS CE FCC, CB TUV, and standard. We are committed to providing class 1 products and cost-effective solutions to create new values for our partners. If you want to get more information about the best optical transceiver, welcome to contact us today or request a quote.