Global Optical Module Market: Towards High Speed 400G Optical Modules
The demand for higher Ethernet speeds, coupled with the popularity of cloud computing, IoT and virtual data centres, has driven a dramatic growth in the global optical transceiver market to capture the leading broadband network capacity. While the last few decades have witnessed the mass adoption of 1G, 10/25G to 40/100G optical transceivers, higher speed 200G and 400G transceivers are only just emerging. Sales of high-speed optical components have grown steadily and are expected to continue to grow in the coming years.
10G, 25G, 40G and 100G: widespread adoption in data centres
Data centres are undergoing a major transformation as networks become faster and virtualisation becomes the norm. Trends emerging in the industry mark a migration to higher-speed transceivers and better services. With the widespread use of 10/25Gbps, 40Gbps and 100Gbps, high bandwidth transceivers such as 200G and 400G are also becoming more popular.
10G transceivers: moving to the edge
Originally offered in the early 2000s, 10G optics have matured and are now becoming commonplace in data centres. Essentially, 10G Ethernet stacks to 40G and 100G at the access layer, following a 10G-40G-100G upgrade path, but this quadruples cabling complexity, power consumption and overall cost. This is exacerbated when aggregating to 100G (10 x 10G) interfaces.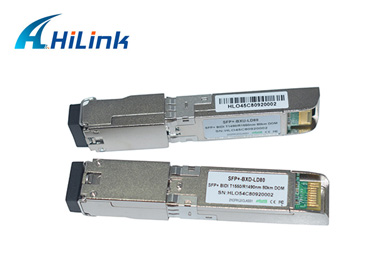 10G 1490NM/1550NM 80KM BIDI SFP+
25G transceivers: paving the way for 100G
Thus, a game changer emerges: 25GbE allows for better economics and efficiency. The SFP+-compatible SFP28 optical transceiver is designed for 25G Ethernet, delivering 2.5x the speed per lane with lower power consumption. With 25GbE smoothing the path to 100G at a lower cost, lower power and less cabling complexity, some users are even planning to skip 10G and deploy 25G Ethernet directly for better scaling to 50G and 100G.
40G transceivers: affordable and suitable for large-scale deployments
It is clear that 10GbE is no longer sufficient for data centres handling large-scale applications, so 40G is designed to alleviate bottlenecks at the access layer. 40G is extremely expensive initially, making it difficult to get 40G technology off the ground. Fortunately, we have seen a significant reduction in the cost of 40G transceivers over the last few years, which has accelerated their adoption in aggregated links or access links to servers.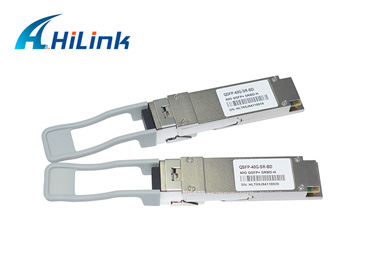 100G transceivers: accelerating growth in the data centre
100G is now the fastest widely adopted Ethernet connection and continues to grow. And the optical module market bodes well for continued low prices for 100G QSFP28 modules, making the cost gap between 40G and 100G even smaller. In addition, 25G servers and 100G switches are becoming commonplace in most hyper scale data centres, replacing the previous 10G servers and 40G switches. Vendors of 100G QSFP28 transceivers will continue to evolve their products and push the limits of their versatility.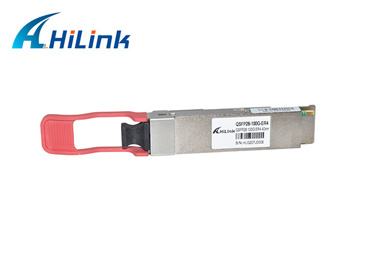 200G and 400G transceivers - new connection speeds hit data centres
Another foreseeable trend in the interconnect market is the phasing out of low-speed transceivers in the network core and data centres. Hence comes the major shift from 10G/25G/40/100G to 200G and 400G transceivers: next-generation 200G and 400GbE deployments in data centres started in 2018 and are now becoming mainstream. Overall, the optical transceiver market is moving towards higher speeds, lower power consumption and smaller sizes. Let's take a look at these future-proof 200G and 400G optical transceivers.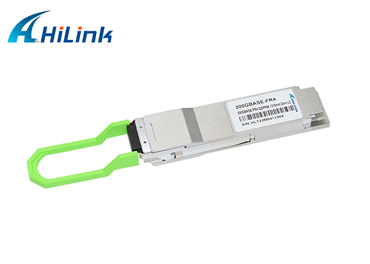 200G SFP-DD transceivers: short for Small Form-factor Pluggable Double Density, doubling SFP bandwidth and supporting fast line rates while maintaining SFP backward compatibility.
400G QSFP-DD Transceiver: or Quad Small Form Factor Pluggable Double Density Transceiver, as defined by the QSFP-DD MSA group, plans to double the density of the QSFP28 modules and assign eight channels to operate at speeds up to 25 Gbps or 50 Gbps, so they will support optical transmission at 200 Gbps or 400 Gbps.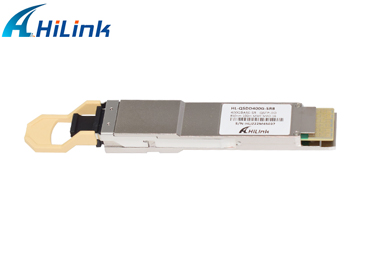 DACs and AOCs: low cost spurs popularity
With their inherent benefits of enhanced signal integrity and superior flexibility, DACs (Direct Connect Copper) and AOCs (Active Optical Cables) have become the preferred and cost-effective interconnects for 10G, 25G, 40G and 100G high-speed links for all applications in hyperscale and enterprise, and potentially for 200G and 400G as well. 400G DACs and 400G AOCs are witnessing The data interconnect market growing tremendously and there is no doubt that sales will continue to soar in the coming years.
Conclusion
According to a recent study, the global 400G optical transceiver market is expected to continue to grow in popularity and sales over the next few years, eventually reaching $22.6 billion by 2023. Global Internet adoption, online commerce, streaming video, social networking, cloud services and software as a service (SaaS), as well as the availability and cost-effectiveness of 400G transceivers all play a role in this business networking trend. So, stay tuned and embrace the significant opportunities that lie ahead for the optical transceiver market.