Differences Between Fiber SFP Modules And Fiber Media Converters
Several devices used in fibre optic networks may have similar operations. SFP modules and media converters are two devices with similar functions and end uses. Due to certain similarities, these devices are often confused, but in reality, they are quite different.
With their different architectures, the working principles of fibre optic SFP modules and fibre optic media converters differ in some respects. However, the end result of both devices can be interchanged under compatible operating conditions. This article introduces fibre media converters and fibre SFP modules and then discusses the differences between their respective operating principles. It also provides some key points to keep in mind when choosing an SFP module or Ethernet media converter for a particular application.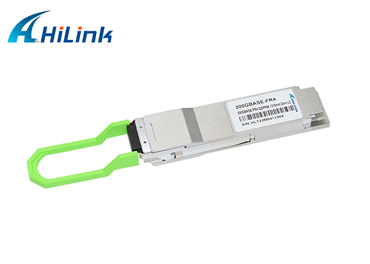 200G 2KM QSFP56 FR4
The difference: SFP modules vs media converters
The following tips will help you understand the differences between fibre optic SFP modules and fibre optic media converters.
Structure: The main difference between media converters and SFP modules lies in their structure.




SFP modules: SFP modules stand for Small Form Factor Pluggable Modules. SFP modules are transceiver devices. These are also known as Gigabit Interface Converter (GBIC) modules. These are optoelectronic devices, which means that they can be used to transmit both electronic and optical signals. The main function of the fibre optic SFP modules is to convert electrical signals into optical signals and vice versa.
Depending on which port the data source is connected to, the SFP module gives the opposite output.SFP modules can be used for telecommunication and information communication operations. However, as small pluggable transceivers, these devices have hot-swappable connectivity, allowing plug-and-play operation of these devices.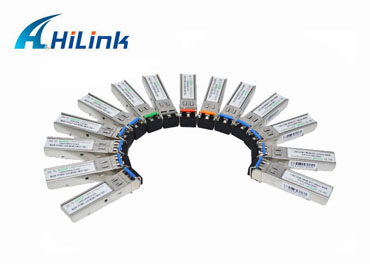 Dual Fiber 155m 4.25g SFP Transceivers
Media converters: Media converters are Ethernet-compatible devices. For this reason, they are called Ethernet media converters. Similar to GBIC modules, media converters can be used for fibre-to-copper and copper-to-fibre data conversion. These devices are designed to convert and transfer data between two different transmission media (e.g. copper and fibre).




Working principle: Apart from the form factor of the SFP module and the media converter, the main difference between these two devices is their working principle. Let's discuss the differences between these two devices from the point of view of their working principle.
Fibre optic SFP modules: The operation of SFP modules rely on photovoltaic conversion. To perform the photovoltaic conversion, the SFP module has a pair of transmitters and receivers, optical interfaces and functional circuitry. The photovoltaic conversion from electrical signals to optical signals is performed by the transmitter and received by the receiver to transmit the converted signal. To perform the reverse transmission of the optical to an electronic signal, the photovoltaic conversion is reversed using a digitiser.
Fibre optic media converters: Fibre optic media converters operate on the physical layer of copper fibre networks. The principle of operation of these devices is simple. An electronic signal is received by the converter and then converted to an optical pulse and vice versa. The electronic to optical conversion is accomplished by using an optical transmitter with LED or laser pulsing capability. However, the reverse transmission of the optical to optical conversion is done by using a readout device, digitiser or oscilloscope device.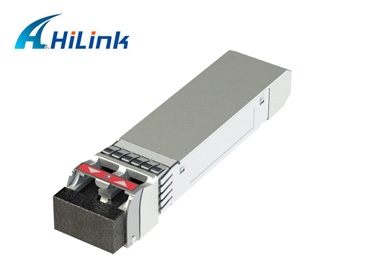 25GB SFP28 DWDM 20KM Transceiver
Since SFP modules and media converters are being analysed according to their respective properties and operating principles, it is important to focus on the following key points before choosing one of these devices for your application.
The fibre optic SFP module is compatible with communication standards such as SONET, Fibre Channel and Gigabit Ethernet.
Common applications for SFP modules are rarely seen in CCTV cameras, telecom equipment, etc. Due to their smaller form factor, SFP modules are used in compact integrated applications.
Ethernet media converters are typically used in copper fibre networks to extend transmission distances over fibre optic cables, but electronic outputs are required for receiving devices or end-user equipment.
Multiple wavelengths of optical transmission are possible with fibre media converters as they support multimode to single mode conversion, as well as dual fibre link transmission for bi-directional conversion.
Whichever device you find suitable for your application, attention must be paid to the build quality and performance efficiency of these devices. Therefore, you should source your SFP modules from a trusted supplier such as Hilink. This company offers high-quality fibre optical products and networking solutions.
Perhaps you are also interested in: Understanding the Different Types of SFP Modules.