How Many Types of SFP Modules Are There?
Due to the wide range of SFP modules available on the market, many people usually need to be aware of the different classifications. As a result, choosing the right transceiver becomes a challenge.

Next, we will try to classify them according to various criteria.
By SFP transceiver speed
100BASE SFP: Typically represents 100Mbps and 155Mbps speeds and is widely used in Fast Ethernet, SDH/SONET and ATM. most devices have been upgraded to 1G or higher speeds.

622M SFP: SDH/SONET equipment specific. Few manufacturers offer this type.

1000BASE SFP: Also known as 1G or Gigabit, it is the most popular transceiver for datacom communications and has the largest selection of vendors.

2G SFP: Includes 2G Fibre Channel and 2.5G speed for 2x FC SAN switches and SDH/SONET equipment.

3G SFP: includes 2.97G and 3.07G speeds for video transmission, CPRI (Common Public Radio Interface), OBSAI (Open Base Station Architecture Initiative).

4G SFP: 4.25G specific speed, suitable for 4x FC SAN switches.

8G SFP: Specific speed 8.5G, suitable for 8x FC SAN switches.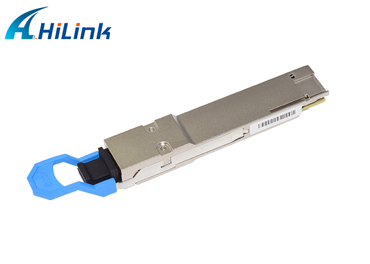 Hilink 400G-QSFP-DD DR4 Optical Module
By SFP media type
Copper: Uses traditional copper wire to transmit signals, such as network cable or DAC cable

Multimode fibre (MMF): supports OM1, OM2, OM3, OM4 and OM5 cabling. Higher fibre grades provide better performance.

Singlemode fibre (SMF): for 9/125 singlemode fibre cabling, providing maximum link distance.
Distance by SFP transceiver
T: Includes 100BASE-T, 1000BASE-T, 2.5GBASE-T, 5GBASE-T with a typical distance of 100m on Cat5 cable.

SX: stands for short distance. It is defined in IEEE 802.3z; 1000base-SX reaches 550m on multimode fibre.

LX: stands for extended range. It is defined in IEEE 802.3z; 1000BASE-LX reaches 10km on single-mode fibre.

EX: stands for extended range. It is defined in IEEE 802.3z. 1000BASE-EX reaches 40km on single-mode fiber.

ZX: also stands for extended range. it is defined in IEEE 802.3z. 1000BASE-ZX reaches 70km (or 80km) on single-mode fiber.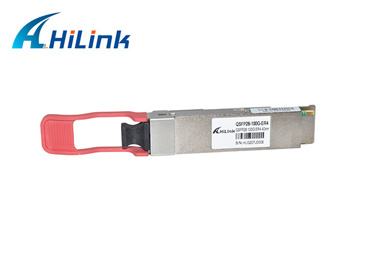 By application
Conventional SFP: the most common duplex fibre transceiver

CWDM SFP: Supports CWDM transmission and increases bandwidth per fibre

DWDM SFP: Supports DWDM transmission to maximise bandwidth while saving fibre cabling

BiDi SFP: Bi-directional transceiver for simplex fibre transmission and reception

SDH/SONET SFP: Main rates include 155Mbps, 622Mbps, 2.5Gbps for SDH/SONET platforms.

Fibre Channel SFP: Covering 1G, 2G, 4G, 8G rates, mainly used in storage networks

Video SFP: Support HD-SDI/3G-SDI/6G-SDI/12G-SDI, focus on the map transmission market

PON SFP: Including GPON and EPON, passive optical network standard, mainly for FTTX applications

SFP cable: It is a direct connection cable with SFP connectors on both ends, a low cost solution with short lengths.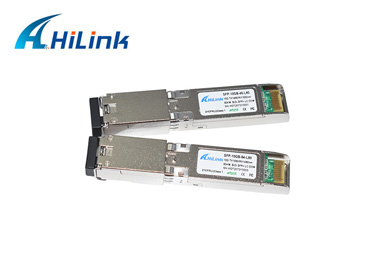 10G 1490NM/1550NM 80KM BIDI SFP+
By connector type
LC SFP: LC is the default connector for most SFP transceivers

SC SFP: Some BiDi transceivers are assembled with SC connectors, but shipments are small

RJ45 SFP: This transceiver has a female RJ45 connector that can be plugged into a network cable.
By operating temperature
Commercial Grade: Typical transceivers supporting temperatures from 0 to 70C. Typically has the best pricing to cost ratio and is suitable for standard indoor environments such as data centres or enterprises.

Industrial Grade: This is a hardened transceiver that supports temperatures from -40 to 85C. Suitable for industrial switches in outdoor environments. However, they are much more expensive.

Extended Grade: This is not the standard type. It can handle temperatures from -10 to 85C.
In fact, there are many other ways to classify them. However, the most common method is to classify them by data speed and application.
It is worth noting that the same transceiver may have multiple types in different classifications. For example, a compatible Cisco GLC-TE would be classified in multiple charts, including 1G, Copper, T, RJ45 and Industrial transceivers.