What Are the Requirements for a High Quality Optical Module?
High-speed and efficient networks are a constant goal, and as a result, the demands on data centers continue to grow. In order to meet the demand for higher density and larger capacity, optical modules have been developed and are available on the market in a variety of categories.
SFP: Supports multiple protocols and rates (Fast Ethernet, Gigabit Ethernet, Fibre Channel, SONET/SDH) for commercial and industrial environments.
SFP+: For 10G Ethernet and 10G Fibre Channel.
XFP: Supports multiple 10Gbps protocols (Ethernet, Sonet/SDH, Fibre Channel).
X2: Primarily used for Ethernet X2 ports on a switch or router to connect to a network port.
SFP28: Used for 25G Ethernet.
QSFP+: Achieves 40Gbps transmission rates, supports 40G Ethernet and optical transport protocols and can be used with single multimode fiber patch cables.
QSFP28: Can achieve 100Gbps transmission rates, supports 100G Ethernet and optical transport protocols, and can be used with single multimode fiber patch cords.
What is an SFP optical module?
The SFP optical module is an interface device that converts gigabit electrical signals into optical signals. It is an industry-standard small pluggable gigabit optical transceiver module that can be plugged into the SFP ports of switches, routers, media converters, and other network devices to connect optically or copper network cables for data transmission. Figure.
Why are SFP optical modules popular?
The SFP optical module is half the size of the GBIC optical module, and the number of SFP ports on the same panel will be twice the number of GBIC optical modules.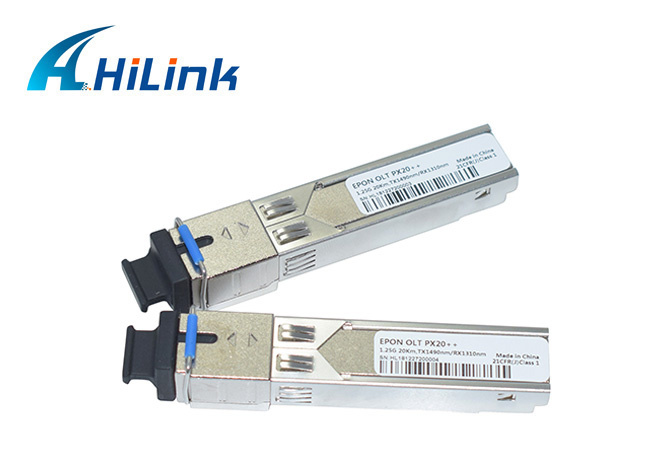 What are the requirements for a high-quality optical module?
When choosing a network and IT equipment, comparing prices is not enough. There are several points to consider when finding an adaptable optical module for your equipment: performance, compatibility, .
Compliance with optical module MSA multi-source protocol
Third-party modules, which offer more reliable compatibility at a lower price, have been gaining market acceptance. Many users are also shifting away from costly OEM modules to third-party modules. It is important to ensure that the optical module is compatible with existing equipment. The Multi-Source Agreement (MSA) standard specifies the interface and size of the module, allowing module manufacturers to offer optical modules with the same functionality as the original brand while ensuring compatibility with a wide range of original equipment. In a competitive market, many third-party optical modules can even outperform the original optical modules in performance, reliability, and warranty policy.
Availability of DOM/DDM Functionality
DDM is Digital Diagnostic Monitoring, which is the technology used in optical modules to allow users to monitor real-time parameters of the optical module. These parameters include operating temperature, operating voltage, operating current, transmitting and receiving optical power, etc., as well as displaying the module's factory information, alarms/warnings, etc. DOM is a Digital Optical Monitoring. Transmit and receive, input and output power, temperature, and voltage. Network administrators can view these data to ensure that the optical module is functioning properly. A module often supports both functions simultaneously, providing a means of monitoring system performance and helping system administrators to predict module life, isolating system failures, and verify module compatibility in field installations.