How to Choose Your Best 10G Home Fiber Network Devices?
Once you decide to upgrade to a 10G network, choosing the most suitable home fiber network devices is vital to you, among which home network switch, home router, and AP for home are the most essential and important three types. Next, I take the selection of three types as examples to show you how to choose the best home network device.
Home Network Switch
For a 10G home fiber network, you probably need the 10G Ethernet switch and PoE switch. To choose the best home network switch, you can take into account the following three factors: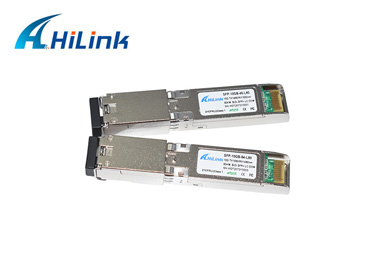 10G 1490NM/1550NM 80KM BIDI SFP+
Features & Performance
Generally speaking, a home Ethernet switch especially the managed switch has many features. However, there is no need to select a home network switch with all features. Besides the basic features such as advanced QoS, VLAN, and security, you'd better take switching capacity, max. power consumption, continuous availability into consideration. PoE support is also a common requirement as users have many security cameras these days and also access points that provide Wi-Fi to the whole family. Moreover, fanless and stack designs are important factors as well. Fanless design helps to reduce power consumption and keep your home quiet and noiseless, which matters a lot for home users. As for the stack design, it can bring great flexibility to your network. When you want to upgrade the network or add more network devices into your network, stacking multiple switches can be the simplest solution to realize your needs without changing your original network infrastructure.
Ports
Usually, a home network switch comes with copper ports, optical ports, or hybrid ports. The copper port can connect with an Ethernet cable like Cat6. While a home network switch with SFP/SFP+ port can connect with SFP/SFP+ transceivers and fiber optic cables. Apart from port type, the port number to connect with your devices should also be considered. If you don't have many network devices to connect, an 8-port or 12-port 10Gb switch is enough to cover all your needs; otherwise, you will need a 24-port or 48-port switch, or even multiple switches. You can choose a suitable one based on your needs.
&n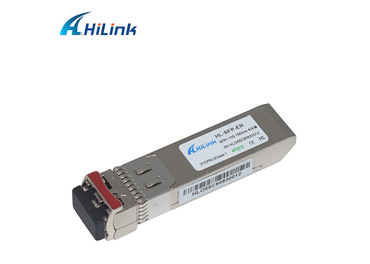 10G 1550NM 40KM ER SFP+
Cost
The cost of an RJ45 port is lower than an optical port. Therefore, a home switch with copper ports will be cheaper than a fiber switch. And a managed switch with high performance is also much expensive than an unmanaged one. When you have already determined the type of home network switch you want, you can compare the price from different vendors and choose the most cost-effective one.
Home Router
Connecting your home network to the Internet, the selection of the best home router is also important but much simpler than a home network switch. First, you should contact your ISP (internet service provider) or look at your account details to get your Internet speed. Your router is required to handle your Internet speed. Considering you are cabling a 10G home fiber network, at least one SFP+ port should be equipped in that network router. Then you need to figure out what type of router you need: wired router or wireless router. Although a wireless router provides both WiFi and Ethernet connections, the coverage of WiFi signals is limited and the price will be more expensive than a wired one. Therefore if the area needs to be covered by the network is large, a wired router, combined with the additional wireless access point(s), is preferred for its cheaper price and more stable connections.
Wireless Access Point for Home
When connecting your wireless devices to an Ethernet network, the wireless access point for the home is indispensable. Similar to routers, you also need to figure out the amount of space the wireless network to cover and the number of wireless devices to connect which will help you determine the number of AP you demand. The wireless AP that you are going to buy should be able to handle that figure. And these days Wi-Fi 6 AP seems to be a new trend, if you want to try a fresh wireless network experience, 2x2 MU-MIMO dual-band Wi-Fi 6 AP is definitely enough for your home use.